Graduated in Fine Arts, Prudence Mak pursued her dream as a fashion and accessories designer.
Chocolate Rain was named after her first collections of accessories made of Jade, crystals & precious stones, recycle materials, handcrafted into multi layers of wireworks in limited edition.
In 2008, she was granted full Design Smart scholarship to Central St. Martins for MA in Apply Imagination.
Her Collections include 'Fatina story" along with the new book called "Dreaming", full of illustrated drawing and handmade zakka which has exhibited across Europe & US.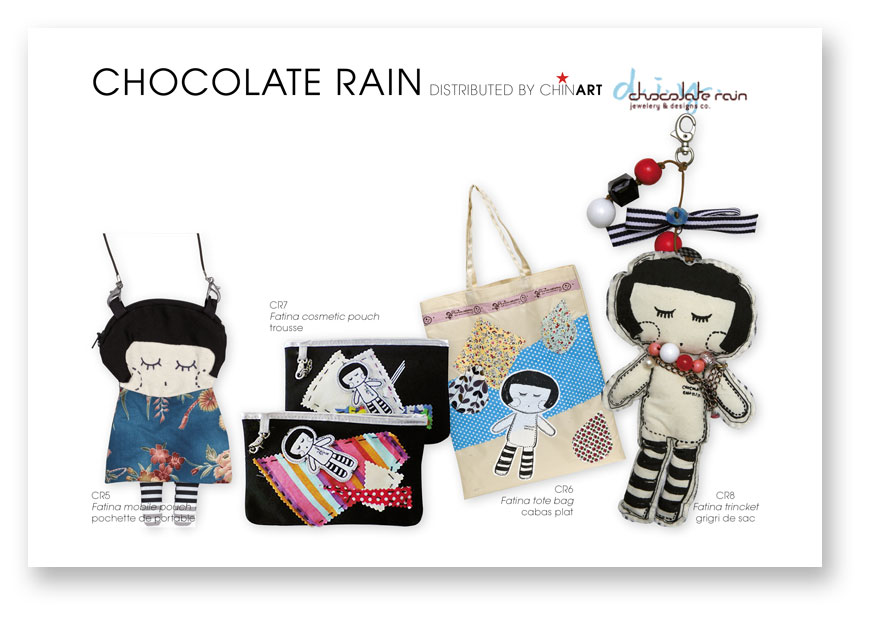 cliquez sur le produit !


click on the product !