GraphicAIRLINES joins CHINART for a new voyage through life creation. The creative team of two people, TAT & VI loves drawing on street, on tees, on walls, on paper, on wood, on canvas, on clay or by computer. Everything can be their canvases. You are welcomed to aboard.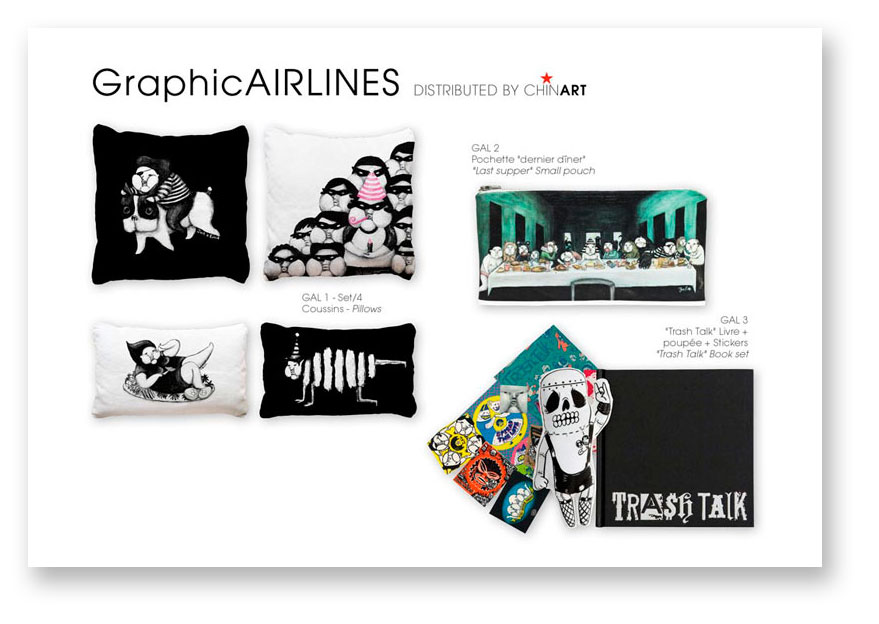 cliquez sur le produit !
click on the product !