"WALK WITH IGGY" by GraphicAIRLINES
After they returned from Paris in january 2009, the design duo GraphicAIRLINES imagined this cute red white blue line of accessories "walk with Iggy"
Iggy the french bouledogue and mascot of the duo wears with mischief the colours of the french flag.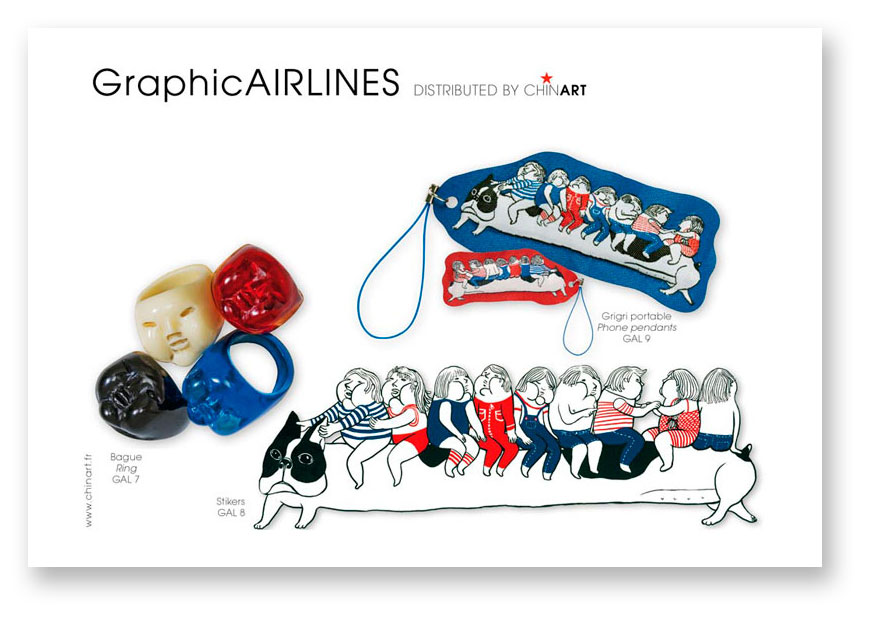 cliquez sur le produit !
click on the product !