Double happiness (made of two characters "XI" - happiness) is synonymous with the marriage. Traditionally, the bridal chamber was decorated with large red «XI» characters. In addition to attracting luck, red is the colour of joy and happiness. Double happiness is also related to the wish for fertility. The good luck that surrounds this character has made it ubiquitous and it commonly appears on product packaging and everyday objects.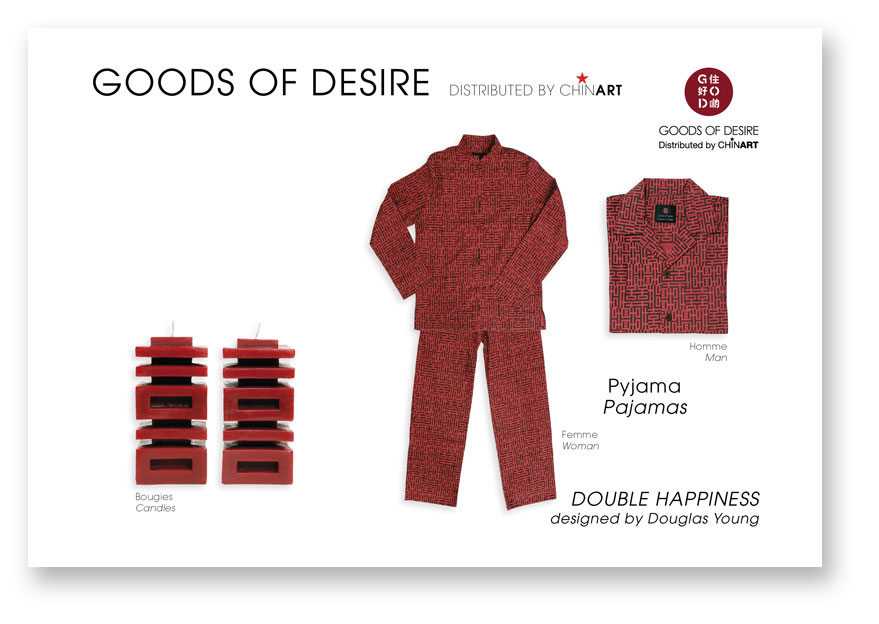 cliquez sur le produit !
click on the product !